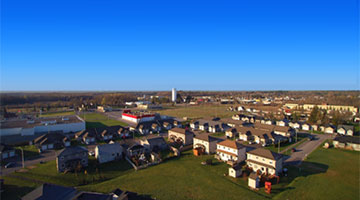 Hunter Gate Subdivision
Rural Living, Urban Style.
A growing, quiet neighbourhood close to nature and all amenities, including convenient shopping nearby. Our homes are designed and built to be comfortable and practical, while maximizing the use of the space.
Building Lots
Large, economical, fully serviced building lots are available in and around the Town of Renfrew. We have recently opened a new phase in our Hunter Gate subdivision. Contact us to learn more about your building options.